Boeing-Stearman Model 75
From PlaneSpottingWorld, for aviation fans everywhere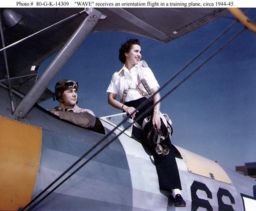 The Stearman model 75, widely known as the Stearman, Boeing Stearman (Stearman became a subsidiary of Boeing in 1934) or Kaydet is a biplane, of which 8584 were built in the United States during the 1930's and 40's as a military trainer aircraft. It served as the basic trainer for the USAAF (as the Kaydet) and USN (as the N2S) throughout World War II and after the conflict was over, thousands of surplus aircraft were sold on the civil market. In the immediate post-war years they became popular as crop dusters and as sports planes.
The US Army Air Corps Kaydet with a Lycoming engine was called the PT-13, with a Continental w-670 engine the PT-17, with a Jacobs engine the PT-18.
The Kaydet was of rugged construction, and conventional biplane design with large, fixed tailwheel undercarriage, and accommodation for the student and instructor in open cockpits in tandem. The radial engine was usually uncowled, although some Stearman operators choose to cowl the engine, most notably the Red Baron Stearman Squadron.
Specifications (PT-17)
General characteristics
Crew: two, student and instructor
Length: 24 ft 3 in (7.39 m)
Wingspan: 32 ft 2 in (9.81 m)
Height: 9 ft 2 in (2.79 m)
Wing area: ft² ( m²)
Empty: 1,936 lb (878 kg)
Maximum takeoff: 2,717 lb (1,232 kg)
Powerplant: 1x Continental R-670-5, 220 hp (164 kW) each
Performance
Maximum speed: 124 mph (198 km/h)
Range: 505 miles (808 km)
Service ceiling: 11,200 ft (3,415 m)
Rate of climb: ft/min ( m/min)
Wing loading: lb/ft² ( kg/m²)
Power/Mass: hp/lb ( kW/kg)
Operators
Gallery
Related content
Related development:
Comparable aircraft: De Havilland Tiger Moth
Designation sequence (Stearman): Model 73 - Model 75 - Model 80 - Model 81
Designation sequence (USAAF): PT-10 - PT-11 - PT-12 - PT-13 - PT-14 - PT-15 - PT-16 - PT-17 - PT-18 - PT-19 - PT-20 - PT-21 - PT-22 - PT-26 - PT-27 - T-28 - T-29 - T-30
Designation sequence (USN): NS - N2S